HSUS: Celebrating Animals/Confronting Cruelty: Miami!
Client Challenge:
How do you give back to your biggest supporters?
Engagement:
The Humane Society of the United States is a non-profit organization dedicated to ending animal cruelty and protecting animals with compassionate action.
THE CHALLENGE
The Humane Society Animal Rescue Team is a group that works closely with law enforcement to investigate animal cruelty cases and rescue the victims. The South Florida Wildlife Center is an affiliate of the HSUS and provides protection for wildlife through rescue, rehabilitation and education. This particular event benefitted the two organizations, and honored Joanna Krupa with the Inspirational Honoree Award, and LUSH Cosmetics with the Corporate Consciousness Award. The organization needed designed materials that reflected the upscale elegance of this exclusive event, while clearly communicating the compassionate mission and importance of each beneficiary.
THE SOLUTION
We created all of the event branding materials for this special evening, keeping a balance of elegant design, engaging photography and appealing messaging. These pieces needed a look and feel that reflected the South Florida area and clearly communicated the details of the event. It was important for all of the branding to add to the elegance of the evening, and a more high-end aesthetic was taken to appeal to attendees and prospective donors.
---
Deliverables
Event Logo Design
Event Brand Aesthetic Development
Save the Date Mailer
Sponsorship Acquisition package
Attendee Acquisition/Teaser package
Premier Invitation Package design (invitation, special insert, reply card, reply envelope, carrier envelope)
Branded Escort Card design
Branded Menu Card design
Branded Pledge Card & Envelope design
Event Program Booklet
Event Signage: way-finding signage, sponsor signage, auction signage
Social Media Branding
Branded Facebook Event Cover
Branded Register Online Event Page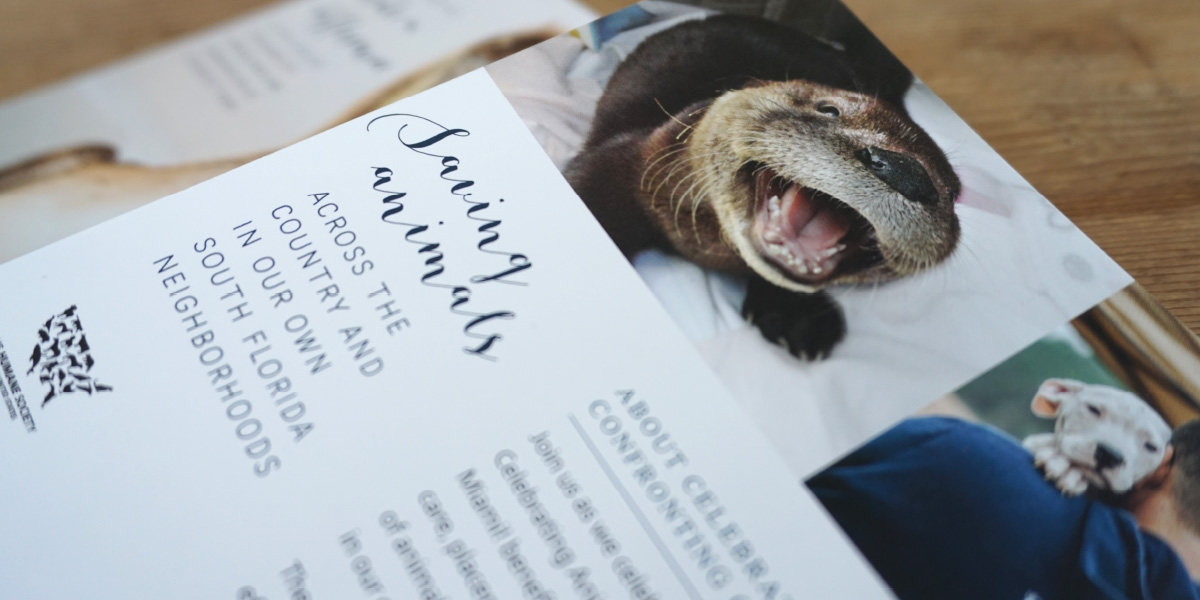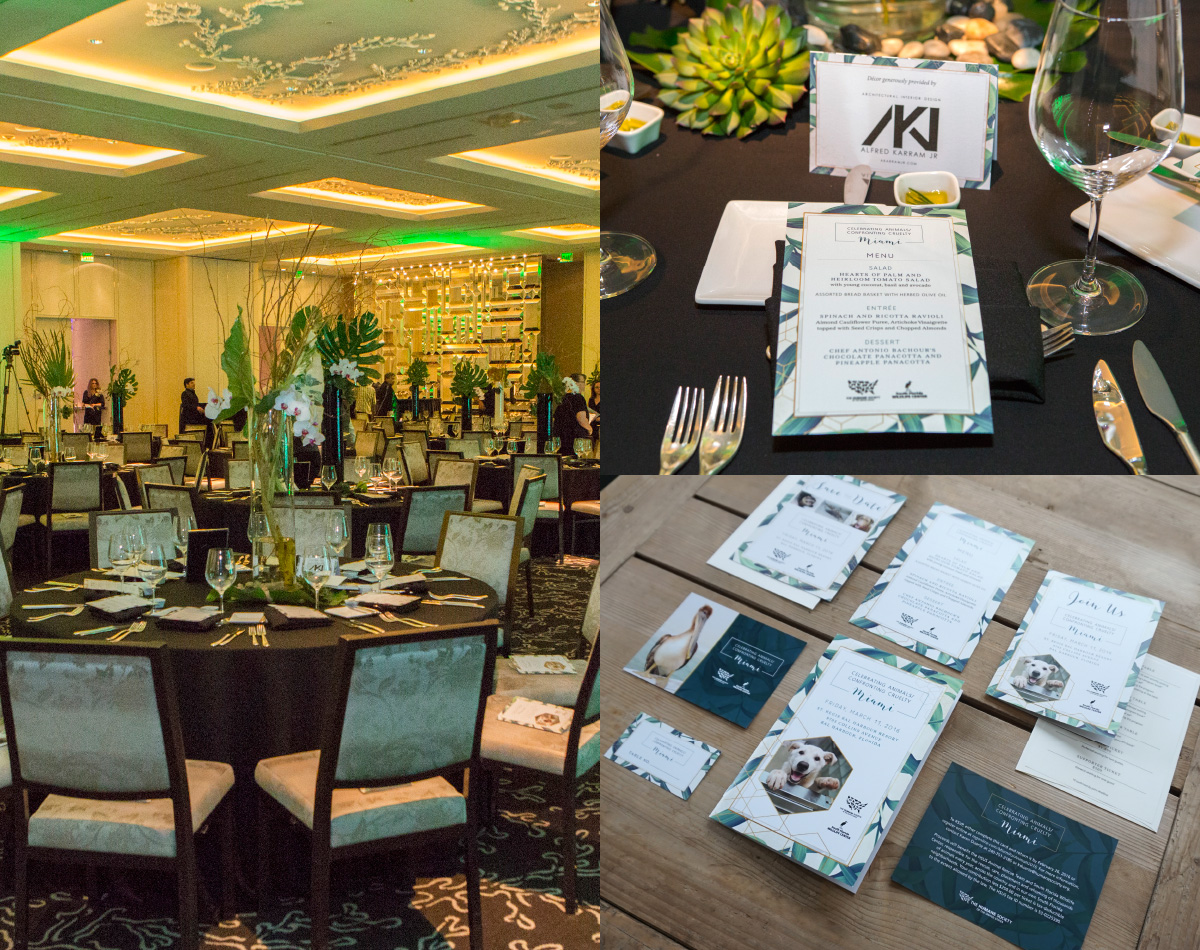 Raves
"Think Baseline understands the specific needs of our animal welfare nonprofit and is able to create cohesive, branded event materials that appeal to our audience and meet our photo and design policies. They work with us to come up with concepts and then create materials for all aspects of the events, from initial sponsor packets to invitations, from printed signage to web assets. We appreciate that they take the reins on printing and mailing, handling quality control and managing timelines with their vendor. Think Baseline has created stunning event materials that impress and inspire our gala attendees."

— Humane Society of the United States, branding team