Humane Society of the United States
Client Challenge:
Where does a national organization of lifesavers turn for brand help?
Engagement:
The Humane Society of the United States is a non-profit organization dedicated to ending animal cruelty and protecting animals with compassionate action.
THE CHALLENGE
The HSUS is a large organization with many moving parts and multiple creative needs. Though they have an in-house marketing and design department, the volume of creative projects exceeds their bandwidth. They need a consistent and trusted relationship with a team that can effectively portray their mission with striking visuals and smart design that stay true to their organization-wide brand.
THE SOLUTION
Since 2011, we've been a trusted partner of the HSUS—and an extension of the existing creative team. From event branding to organization collateral, we handle the complete creative cycle, including printing and mailing services. We've even designed the cover for the CEO's latest book!
---
Deliverables
Brand Aesthetic Development for Fundraising Events
Save the Date Event Mailer design
Event Sponsorship Acquisition Brochures
Event Attendee Acquisition/Teaser packages Brochures
Premier Event Invitation Package design (invitation, special insert, reply card, reply envelope, carrier envelope)
e-Invitation design
Branded Escort Card design
Branded Menu Card design
Branded Pledge Card & Envelope design
Event Program booklet
Event Interior Signage: way-finding signage, sponsor signage, auction signage
Branded Social Media Graphics
Facebook Event Cover Graphics
Instagram Instream Graphics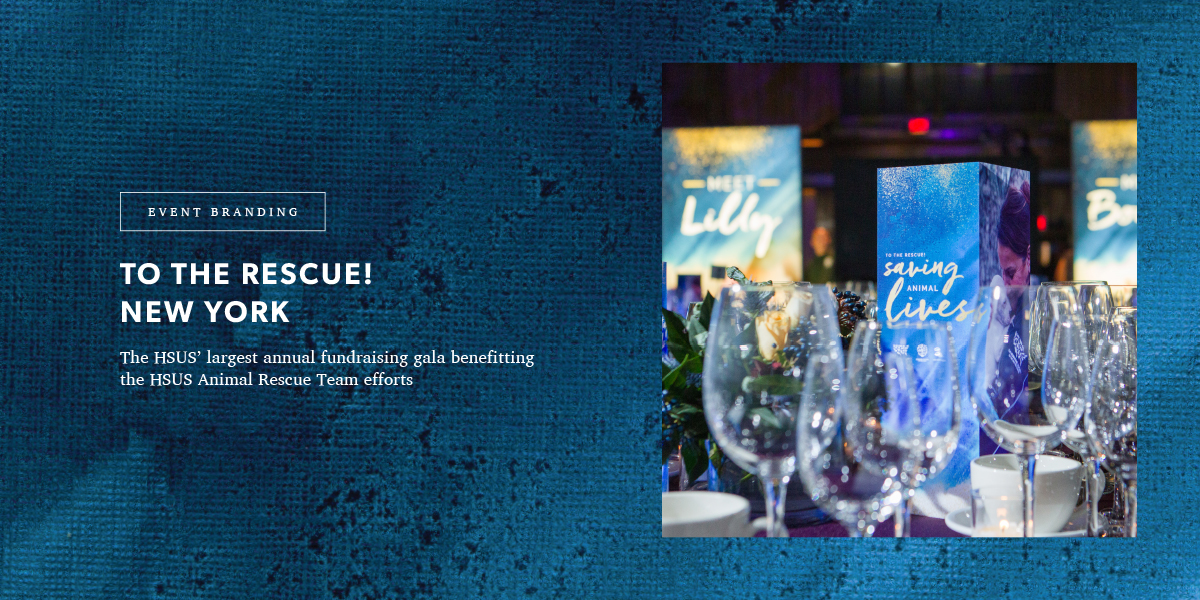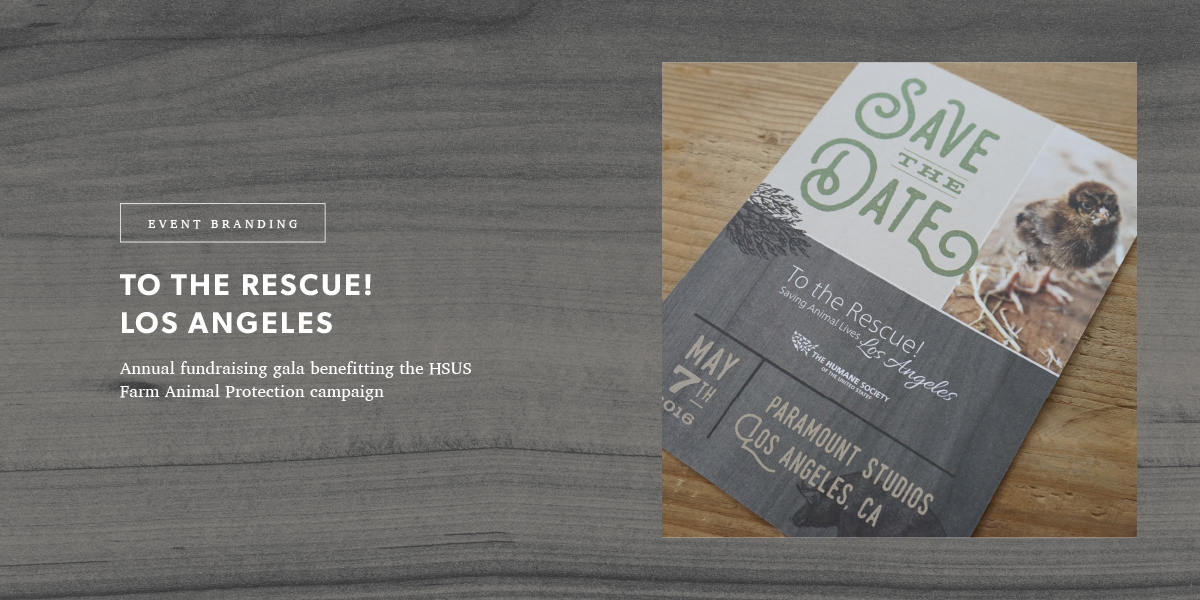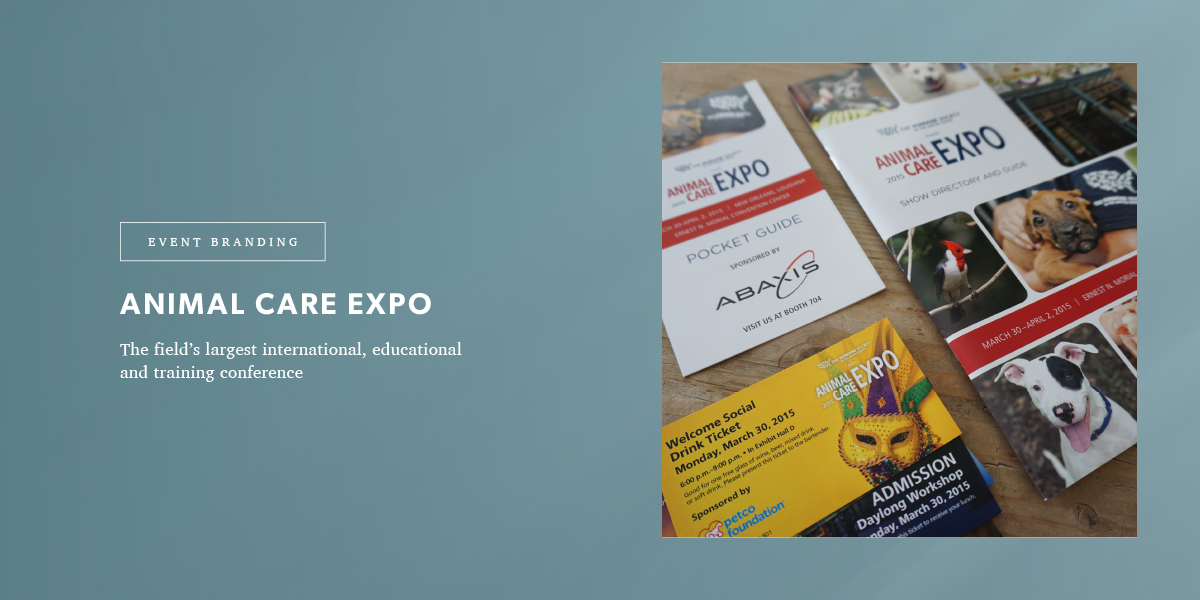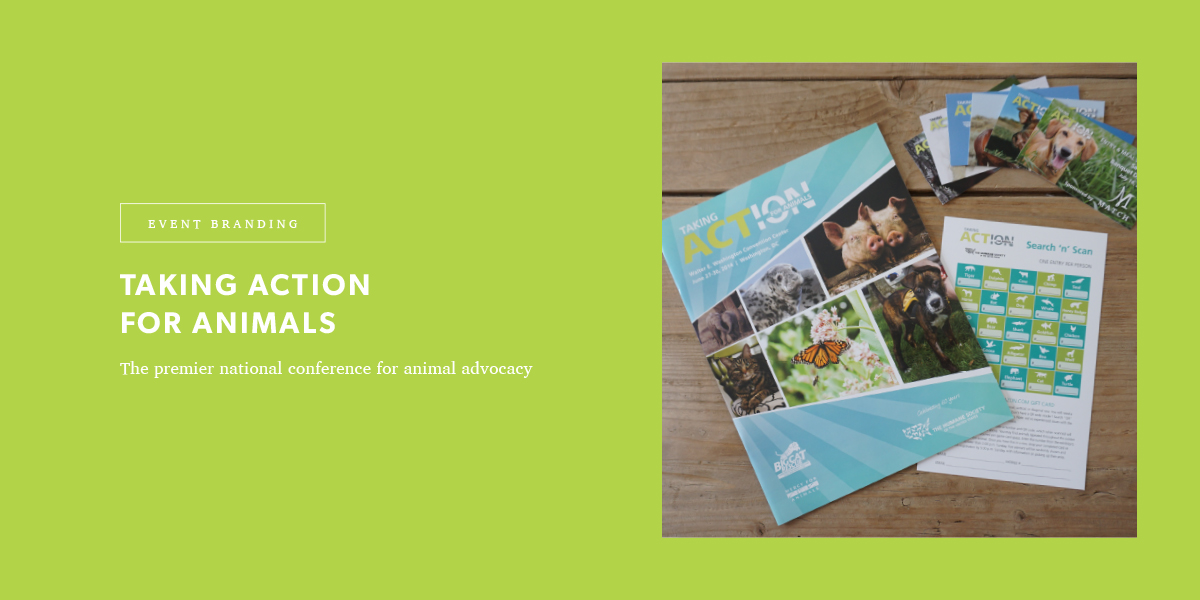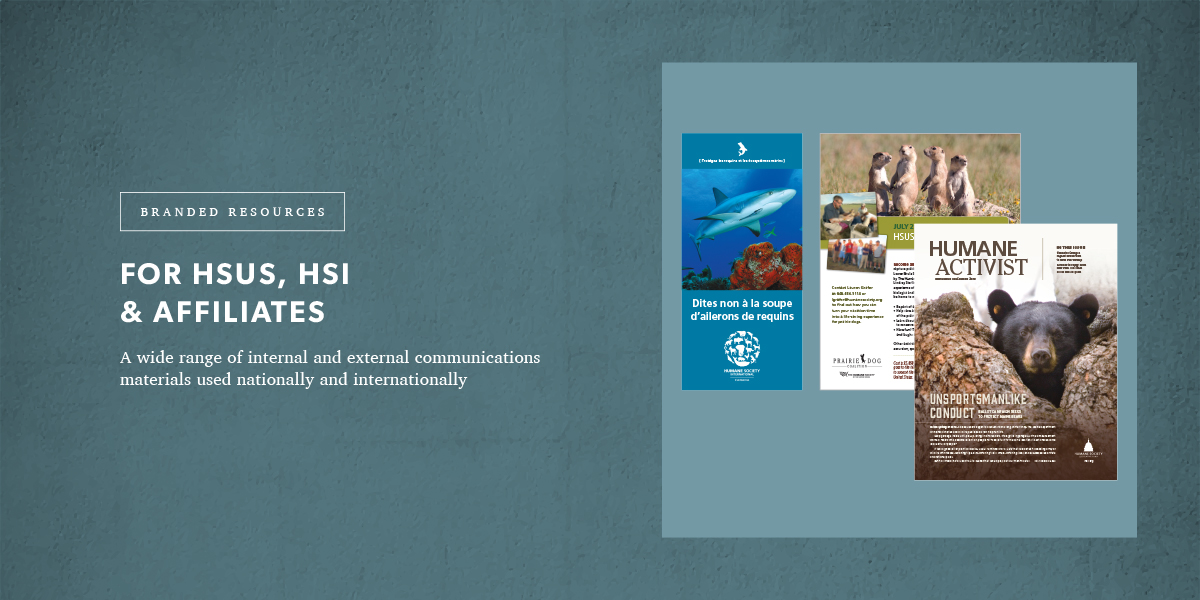 Raves
"As a nonprofit with a small in-house design team, we rely on Think Baseline to create materials for many of our key yearly advocacy events. Working with them is immensely helpful; we know we can reach out with projects both old and new and receive well-designed, creative assets. Off-loading some of our larger projects frees us up to work on quick-moving projects in-house, which our campaigners appreciate."

— Humane Society of the United States, branding team