The Ammerman Experience
Client Challenge:
How do communication experts turn up the volume on their company voice?
Engagement:
The Ammerman Experience, based out of the Houston, Texas area, is a communications skills development firm that teaches people how to approach public speaking with confidence and persuasiveness. Whether speaking to the media, during a crisis or at meetings, clients are given the tools to deliver a professional, polished communication.
THE CHALLENGE
The Ammerman Experience had a long-standing brand that was dated and in need of a total overhaul, from company collateral to the website. They needed design that gave them a fresher, industry-specific aesthetic. We helped re-brand all of their materials to give them a more current look; targeted to their audience of primarily Fortune 500 companies. We selected a blue color to tone all of the designs, to give them a unique and identifiable look.
THE SOLUTION
To bring the company's look into a more sophisticated and modern light, we re-branded and designed everything from the logo to the website. By incorporating a new color palette and a stronger visual identity, we gave the brand and the client a boost of confidence.
---
Deliverables
Logo Design
Business Cards
Website Design
Branded Presentation Graphics
Branded Workshop Packet/Handouts
Course Catalog
Brochure Design
Iconography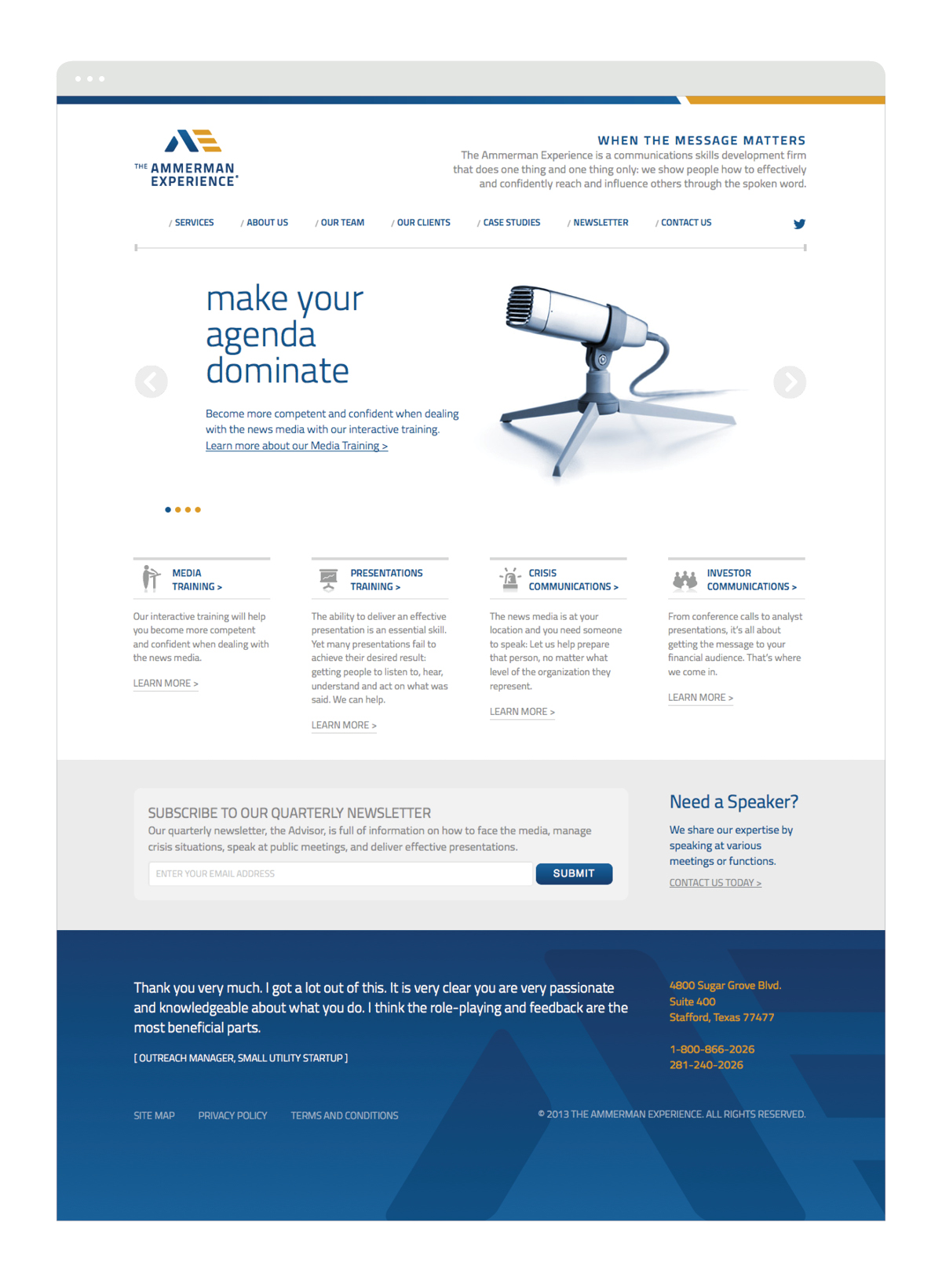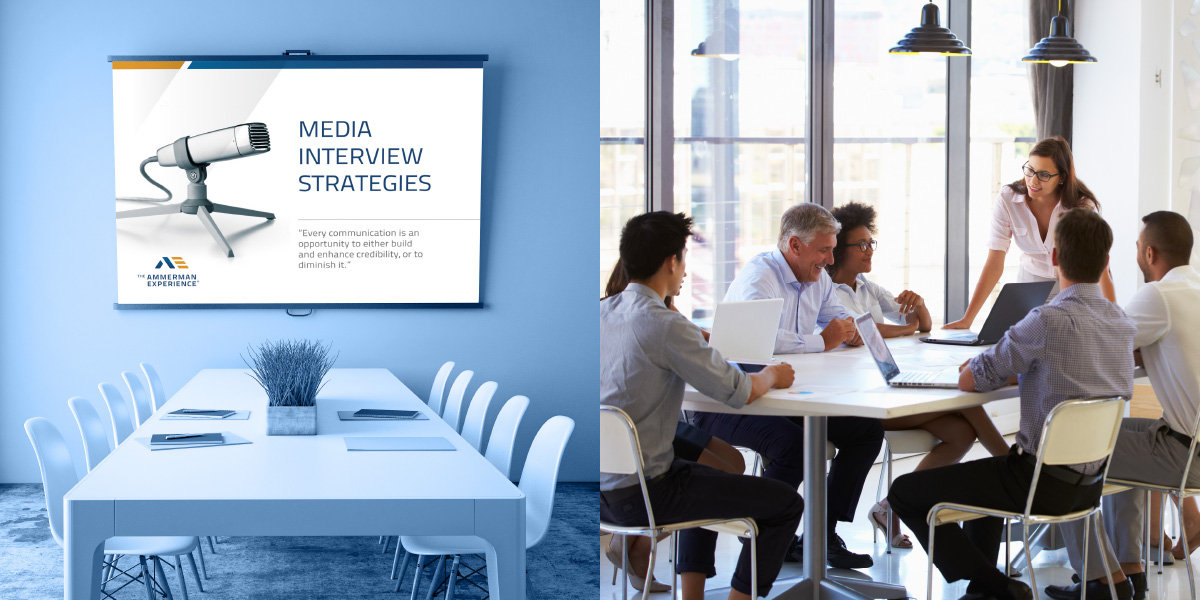 Raves
"We had the same logo and website for almost ten years, and we needed an update. Think Baseline did a fantastic job on redesigning our logo, website and our marketing materials. I couldn't be happier. They represent us beautifully. I would definitely recommend Think Baseline; Megan and her team were a joy to work with!"

— Terri Ammerman, President and CEO, The Ammerman Experience