American Society of Interior Designers (ASID)
Client Challenge:
How does an organization of interior designers reinvent its look?
Engagement:
ASID is a community of creative professionals with the mission of supporting interior designers, sharing their creative visions, and imparting the great value of their work. Along with peer collaboration and connection, ASID focuses on and shares the emotional power of design and how it moves us..
The Challenge
ASID had an established brand and presence, but their marketing materials needed some remodeling. ASID wanted a creative refresh, including a redesign of multiple websites (their national website and approximately 50 of their chapter sites) and all of their social media and digital advertising graphics.  
ASID lacked an internal design team, but the organization's widespread online presence meant a great deal of work that needed to be turned around quickly. The content that ASID provides is constantly evolving, and they needed a team to keep up with the pace.
The Solution
Think Baseline created a new design that infused the brand aesthetic with more color, and took it from a more traditional place to one that is modern and exciting. By providing work that connects with designers on a creative and personal level, a new look was established that pushed their old boundaries—a perfect reflection of the organization's mission of design that impacts lives.
Each program and event was given a unique design, but each design was obviously from the same creative brand, giving a cohesion and continuity that was previously lacking. Think Baseline has become an external design resource that is an extension of the ASID team. The close, daily collaboration has created a partnership that is successful and enjoyable for everyone.
---
Deliverables
Website Re-Design
White Papers
Design Briefs
Industry Reports
Email Campaign Design
Postcard Campaigns
Promotional Flyers
Magazine Ads
T-shirt Designs
Stickers
Custom Illustrations
Social Media Graphics & Ads
Facebook Branding
Twitter Branding
Membership Acquisition & Renewal Direct Mail Packages
Branded Materials for Internal and External Programs
Program Logo Design
Program Brand Aesthetic Creation & Development
Program Brochure Design
Program Email Design
Program Social Media Graphics
Program PowerPoint Presentations
Branded Event Materials
Event Logo Design
Event Brand Aesthetic Creation & Development
Event Email Design
Event Social Media Graphics
Event Program Booklets
Event Signage
Event PowerPoint Presentations
Onsite Event Materials
Tradeshow Displays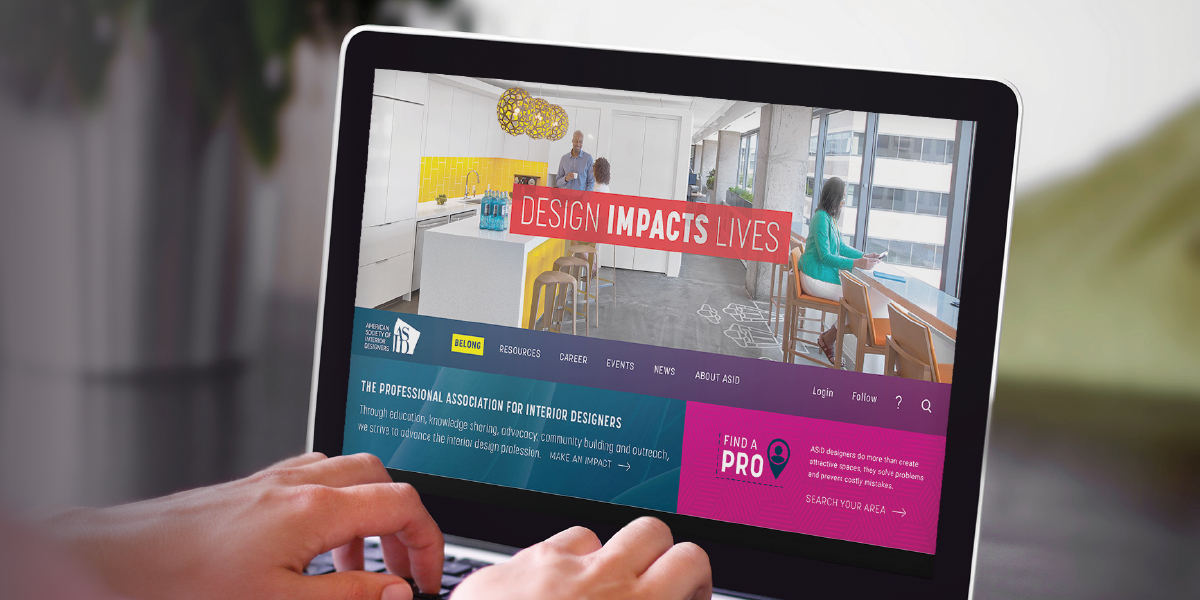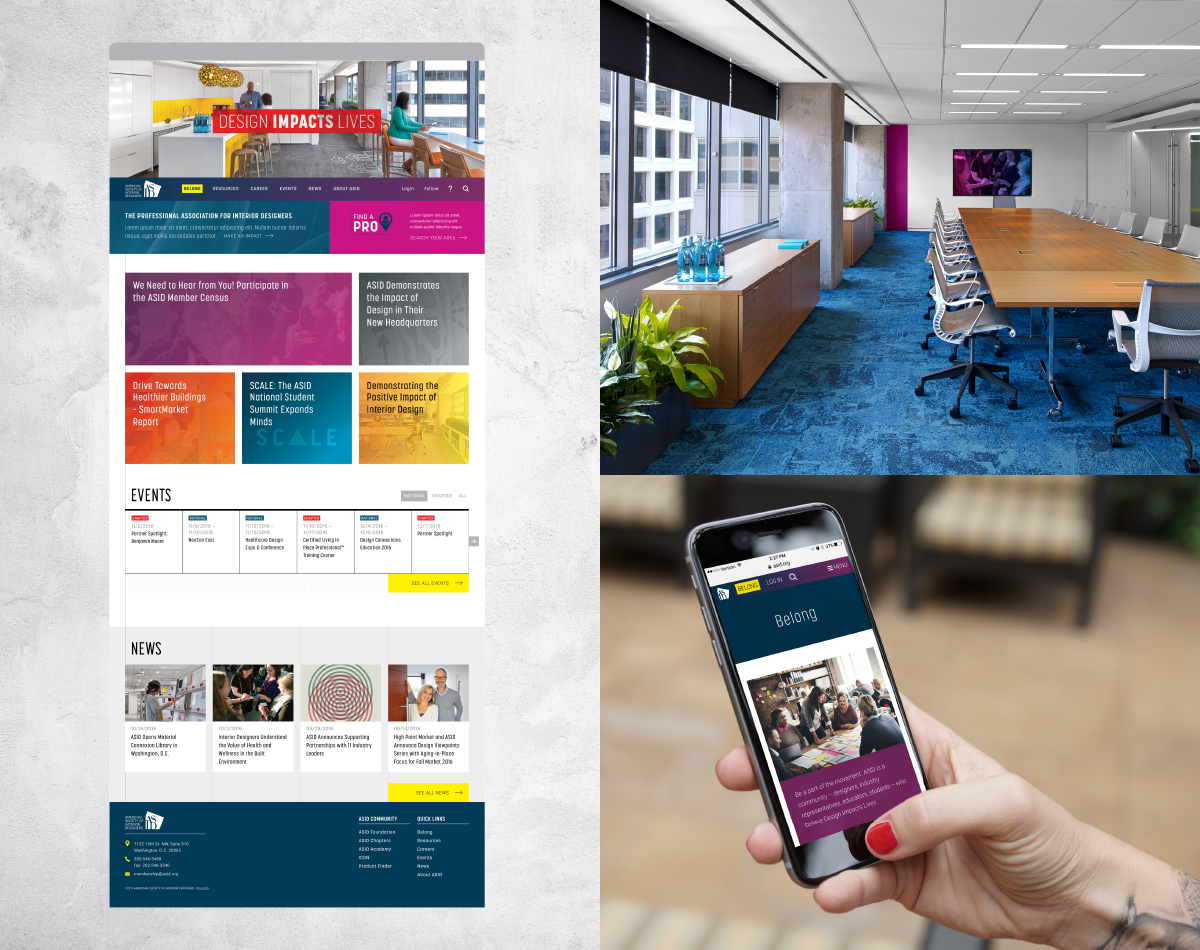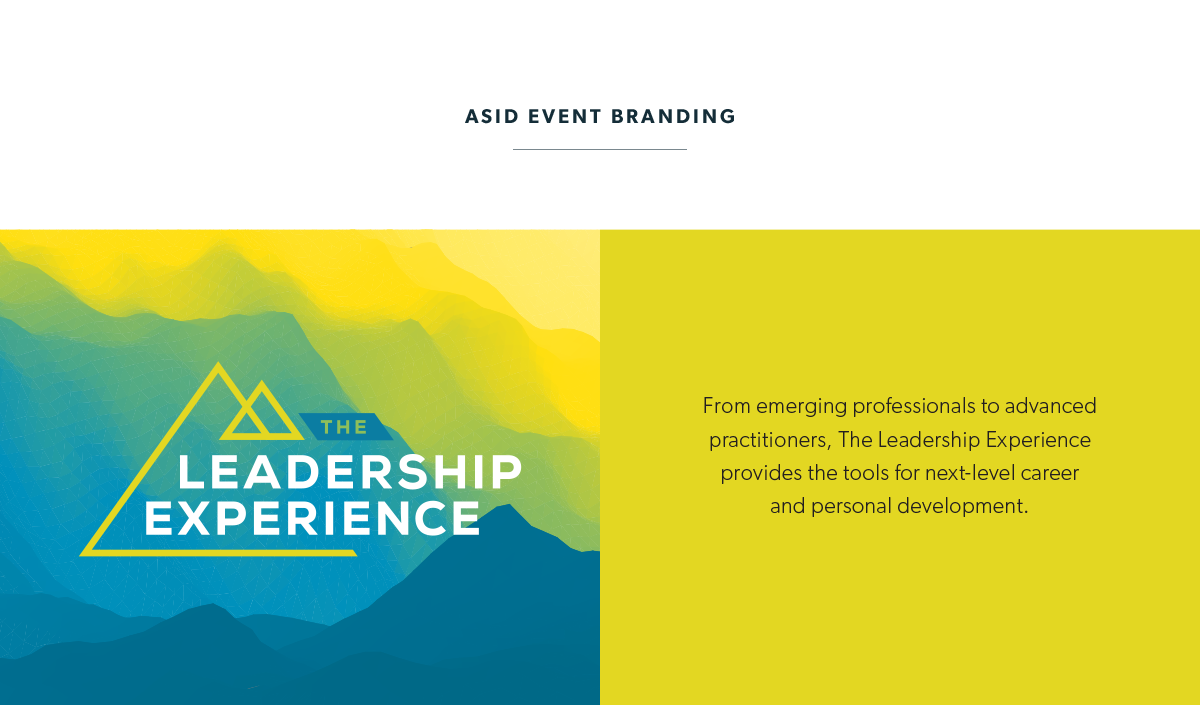 Raves
"Working with ASID presents the unique pressure of designing for the design community. Think Baseline continually exceeds the lofty expectations set by our organization. Through a thoughtful approach to every project, Think Baseline has helped ASID retool our brand to properly represent our messaging. The extraordinarily talented team of graphic designers provides expertise and skillful design that has resulted in near flawless execution of hundreds of projects, both in print and digital."
— Joseph G. Cephas, Vice President – Communications, ASID