Good Neighbor Dental
Client Challenge:
How does a fast-growing dental franchise create a brand that's down to earth?
Engagement:
Good Neighbor Dental is a busy, multi-office business with a small town approach to patient service. With five locations in the Virginia area, Good Neighbor offers general, cosmetic and surgical dentistry services.
THE CHALLENGE
Though Good Neighbor Dental was expanding rapidly and serving multiple locations, they wanted to maintain a friendly, neighborhood feel when creating the company brand. The voice needed to have authentic, mass appeal, and the messaging required addressing diverse demographics.
THE SOLUTION
Using bright, positive design aesthetics and a strong message of affordability and quality of care, Think Baseline created an extensive branding and advertising campaign that effectively told the Good Neighbor Dental story and resulted in higher visibility to new clients—and among the other dental offices.
---
Deliverables
Logo Design
Letterhead & Envelope (Stationery) Design
Business Cards
Appointment Reminder Cards
Appointment Reminder Postcard mailer
School Excuse Note Pad design
Brochure Series
Promotional Flyers (Series)
Interior Signage
Expo Materials Design
Expo Pull-Up Banner
Expo Table-top Display
Expo Branded Table Cover
Branded Social Media Graphics
Facebook Cover & Profile Graphic
Facebook Instream Ads
Interior/Office Space Branded Canvas Wraps design
Custom Thank You Cards
Promotional Door Hangers (Series: special offer; now open)
Promotional Car Magnet design
Promotional Window Cling design
Magazine Ads (series)
Website Design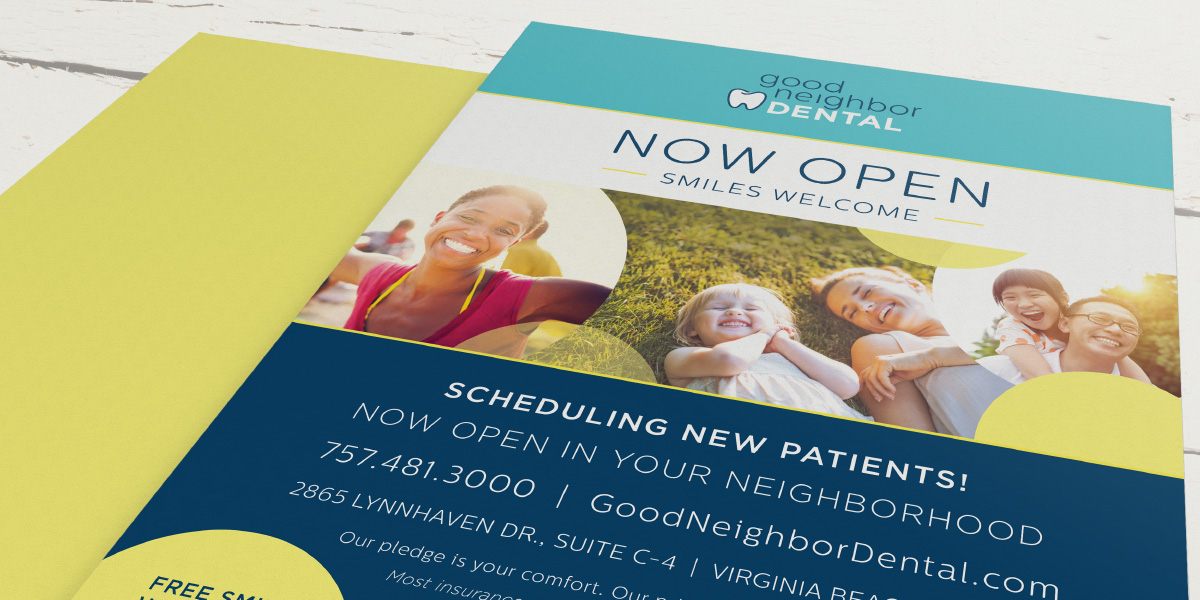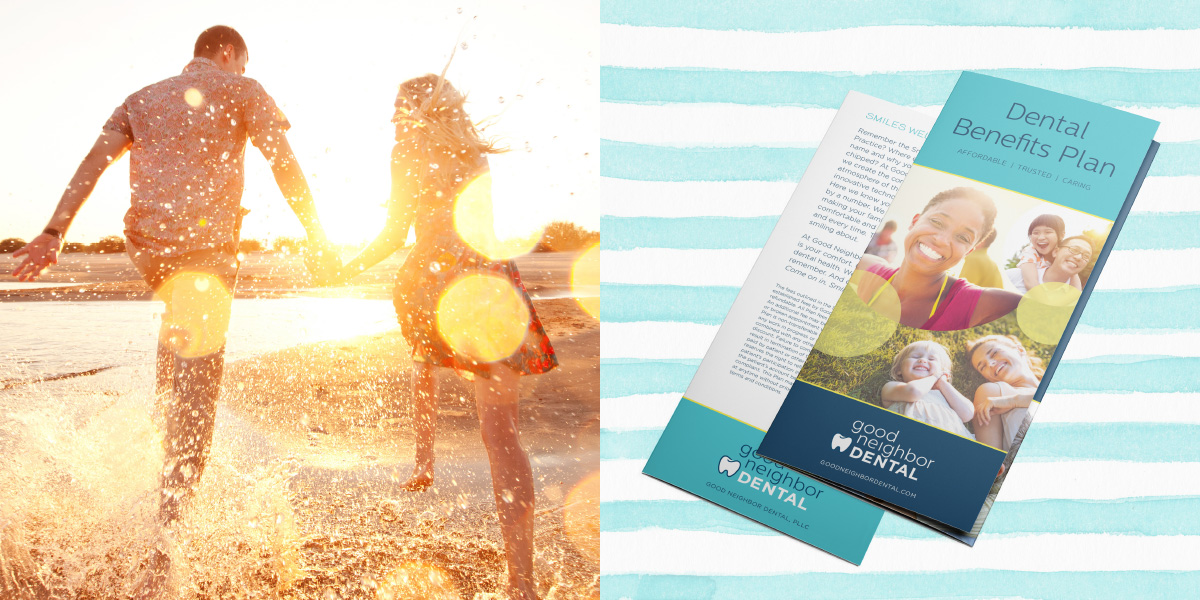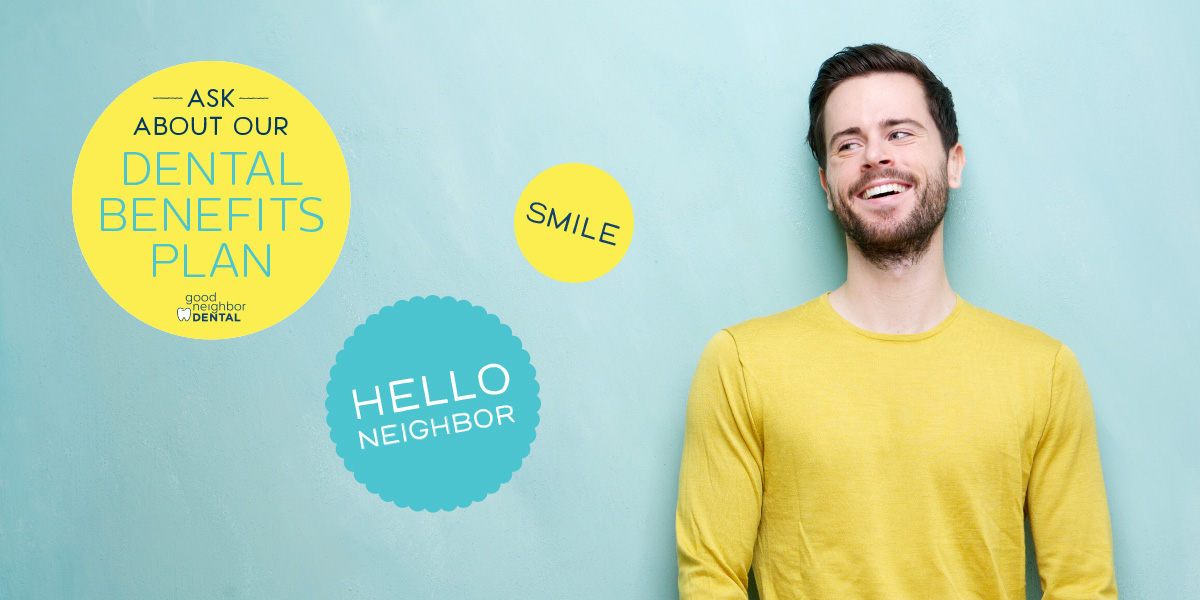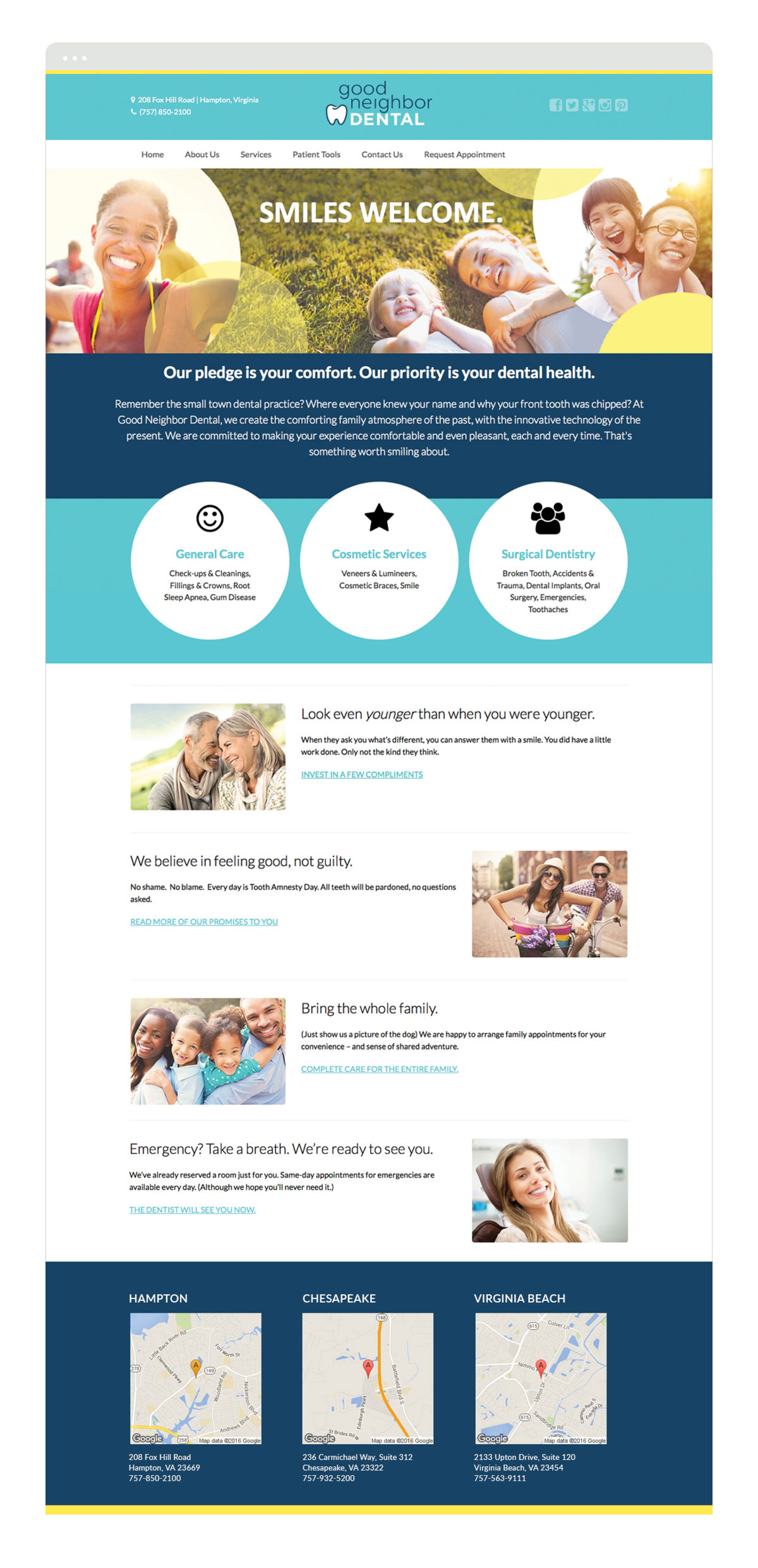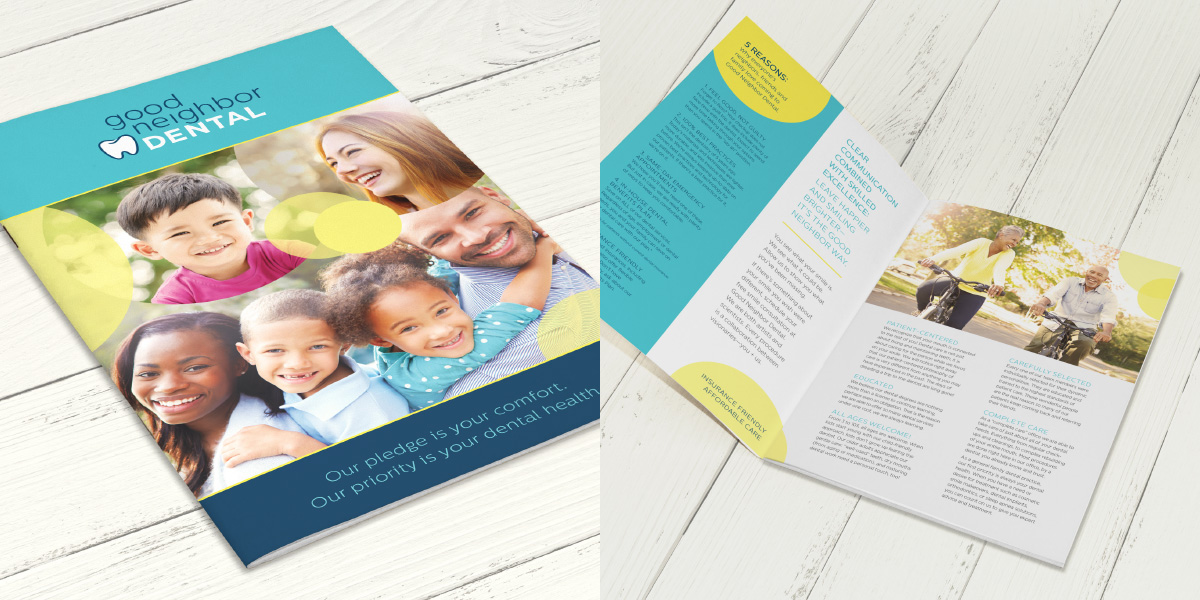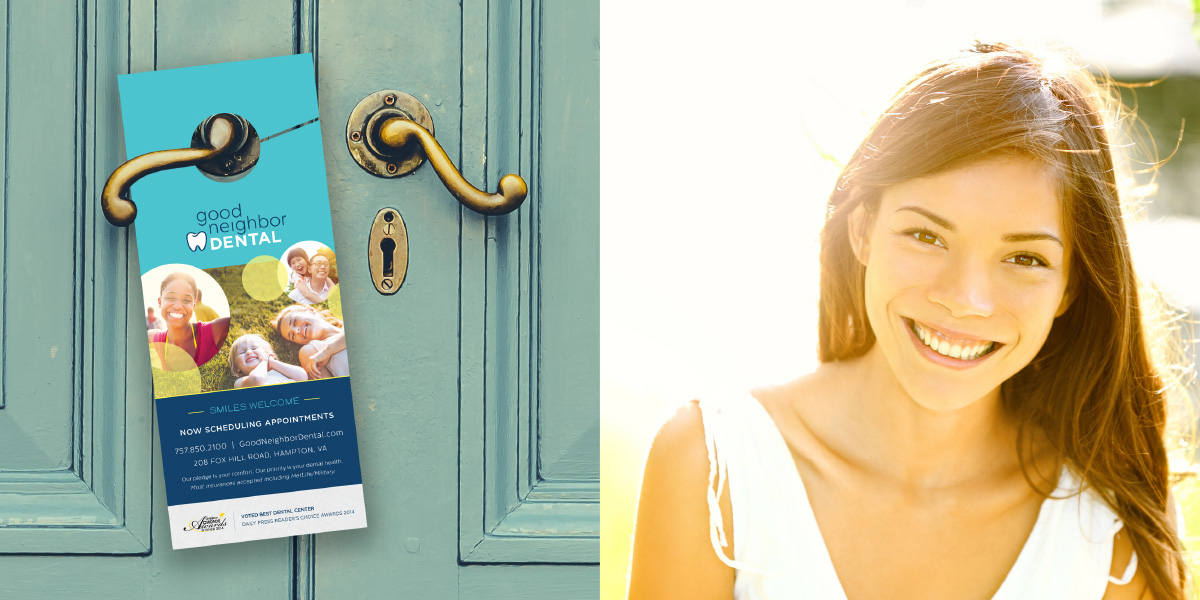 Raves
"Before we used Think Baseline, we were just winging it. Since Think Baseline got involved, our materials have taken on a professional, polished look that I thought only big companies with big marketing firms could produce. We shine above all our peers, and get noticed where others get lost in the shuffle."

— Dr. Tim Johnston, Norge Dental Center and Good Neighbor Dental