HSUS Animal Care Expo
Client Challenge:
What does it take to inspire 2,000 people with animal instincts?
Engagement:
The Humane Society of the United States is a non-profit organization dedicated to ending animal cruelty and protecting animals with compassionate action.
THE CREATIVE NEED
The HSUS puts on an expo each year for more than 2,000 animal care experts. The event teaches these compassionate caregivers new skills and techniques to help pets find homes, educate pet owners, engage the community, create feral cat colony aid and more.
THE CREATIVE SOLUTION
Each year, Think Baseline designs all of the event branding materials for the HSUS expo. We give the expo its own distinct look and personality while maintaining the feel of the organization's brand. Each individual piece is designed strategically to ensure that all event information is clear, organized and helpful for the attendees.
---
Deliverables
Onsite Expo Show Guide
Onsite Expo Pocket-Size Guide
Expo Event Tickets
Onsite Event & Wayfinding Signage
Attendee Badges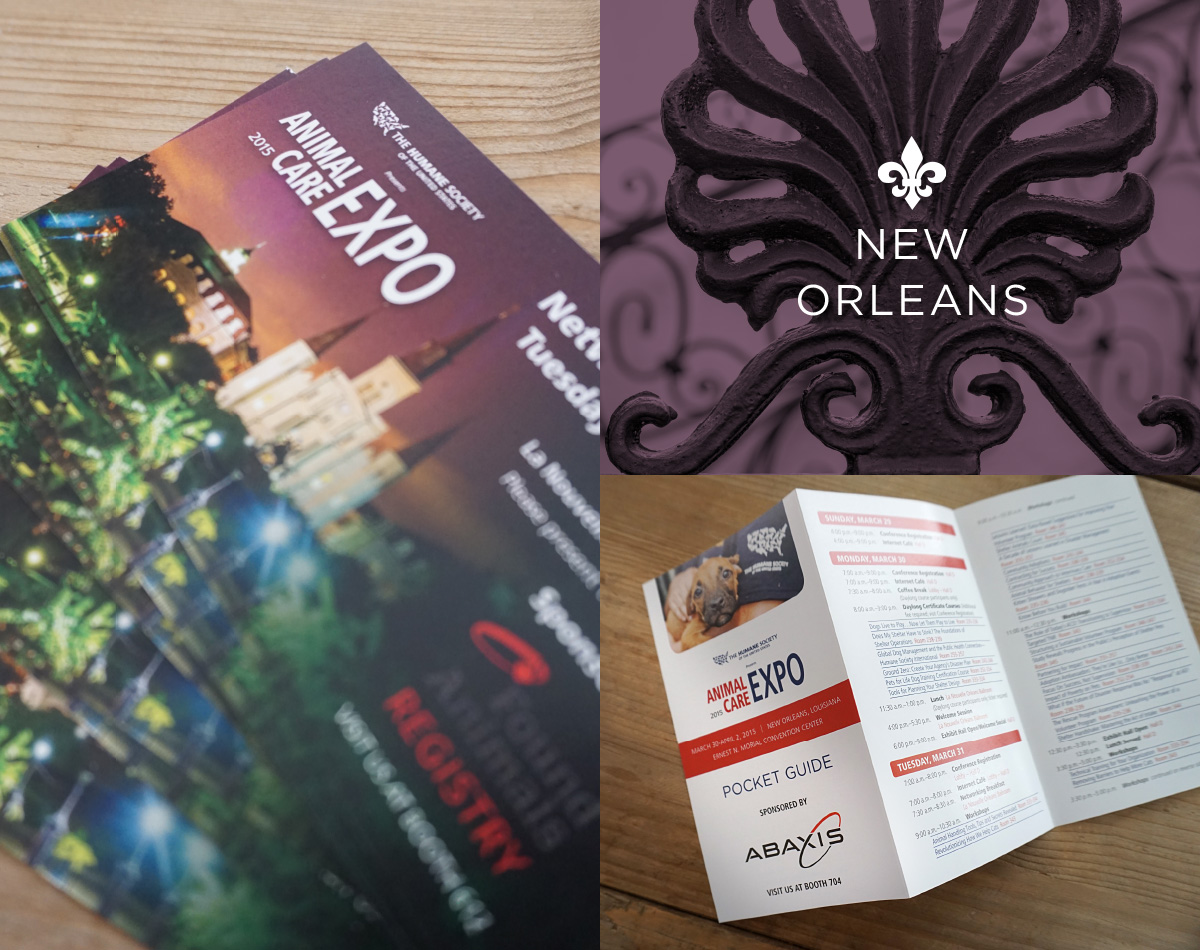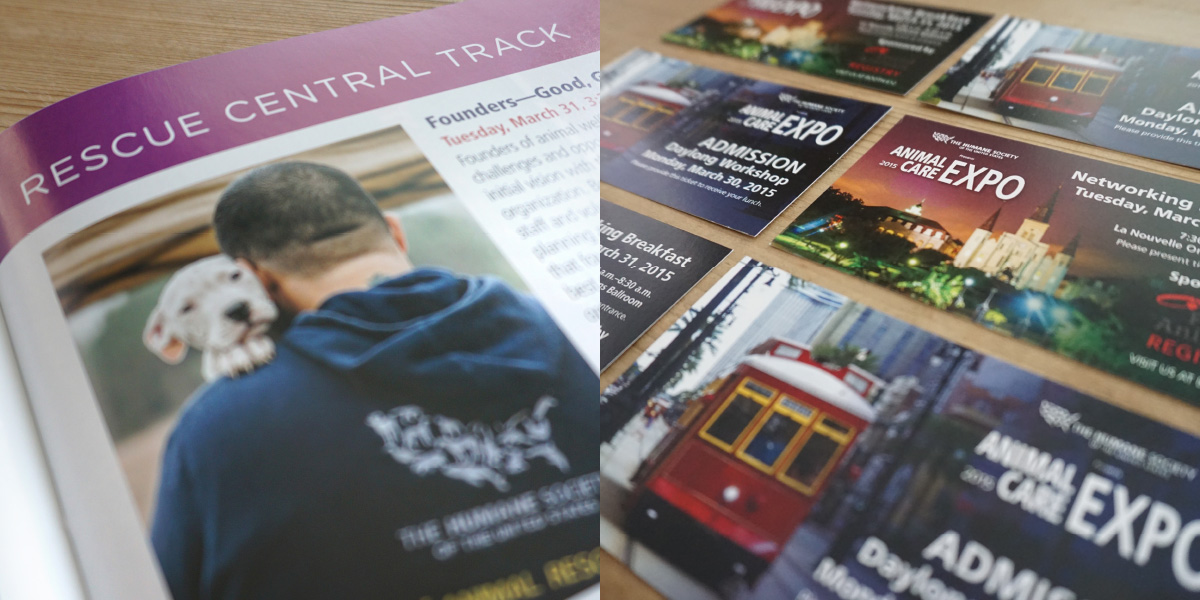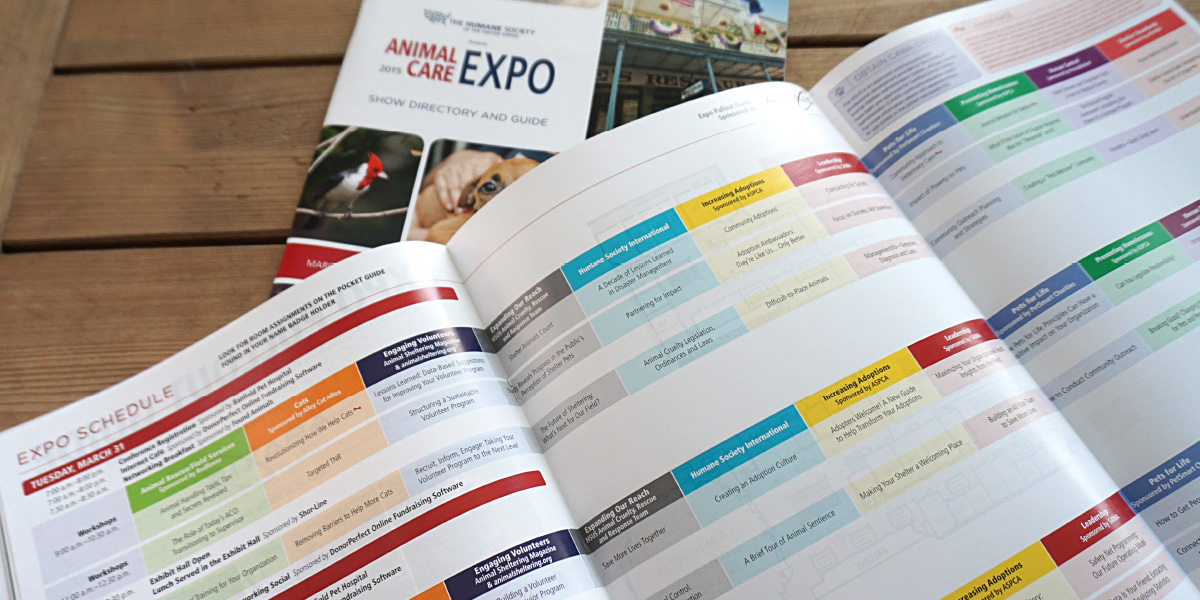 Raves
"Think Baseline understands the specific needs of our animal welfare nonprofit and is able to create cohesive, branded event materials that appeal to our audience and meet our photo and design policies. They work with us to come up with concepts and then create materials for all aspects of the events, from initial sponsor packets to invitations, from printed signage to web assets. We appreciate that they take the reins on printing and mailing, handling quality control and managing timelines with their vendor. Think Baseline has created stunning event materials that impress and inspire our gala attendees."

— Humane Society of the United States, branding team