WMCCAI
Client Challenge:
How do you help an organization develop a more mature brand?
Engagement:
The mission of WMCCAI is to ensure the optimal operation of more than 16,000 community associations, as well as to foster value for the organization's business partners.
THE CHALLENGE
WMCCAI desired a design update, but wanted to maintain the organization's existing color palette and stay close to the established brand. They needed to move away from the past use of cartoonish illustrations, and toward a more sophisticated and elegant design solution. Evolving the aesthetics of the company collateral came from a desire to attract advertisers, sponsors, and association members.
THE SOLUTION
The existing palette is bold and bright, so a clean, strong design using bold lines and dimension was used to play off of the color punch. The elegant, simple font choices and the well-organized layout paired well together to create materials with visual appeal and user friendliness. This cleaner, more grown-up design gave the client more credibility and a more compelling way to draw in the right clients, increasing company revenue and brand visibility. Since the redesign, WMCCAI has experienced a significant increase in sponsorship dollars and a 10% income growth overall.
---
Deliverables
Marketing Programs Brochure Series
Conference & Expo Ad design
Conference & Expo Attendee Brochure
Conference & Expo Exhibitor Prospectus
Conference & Expo Onsite Resource Guide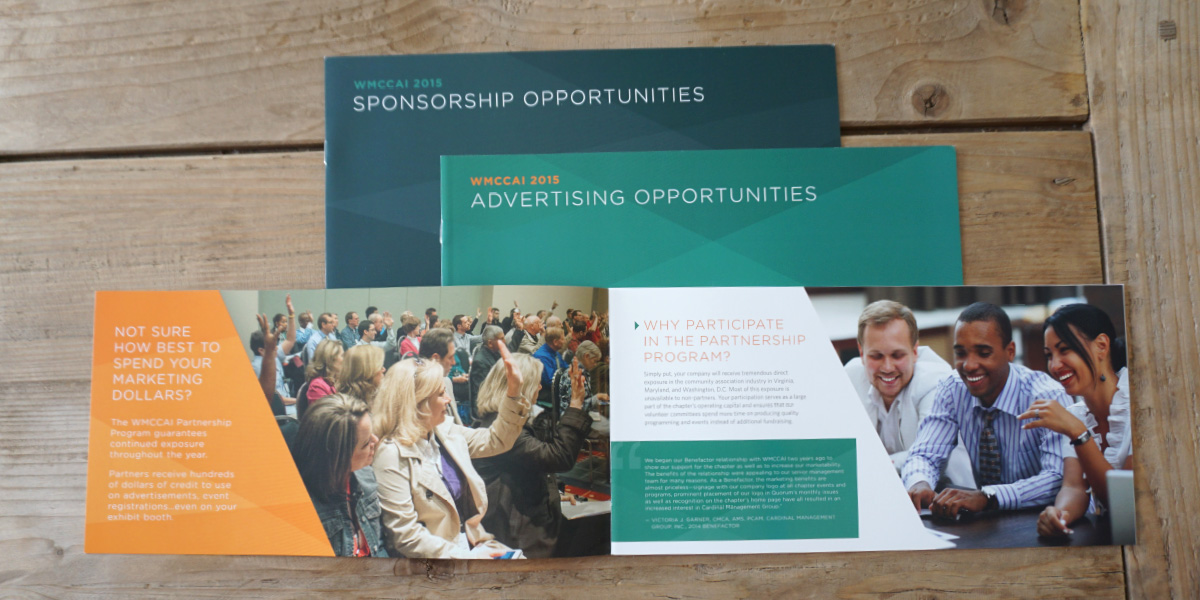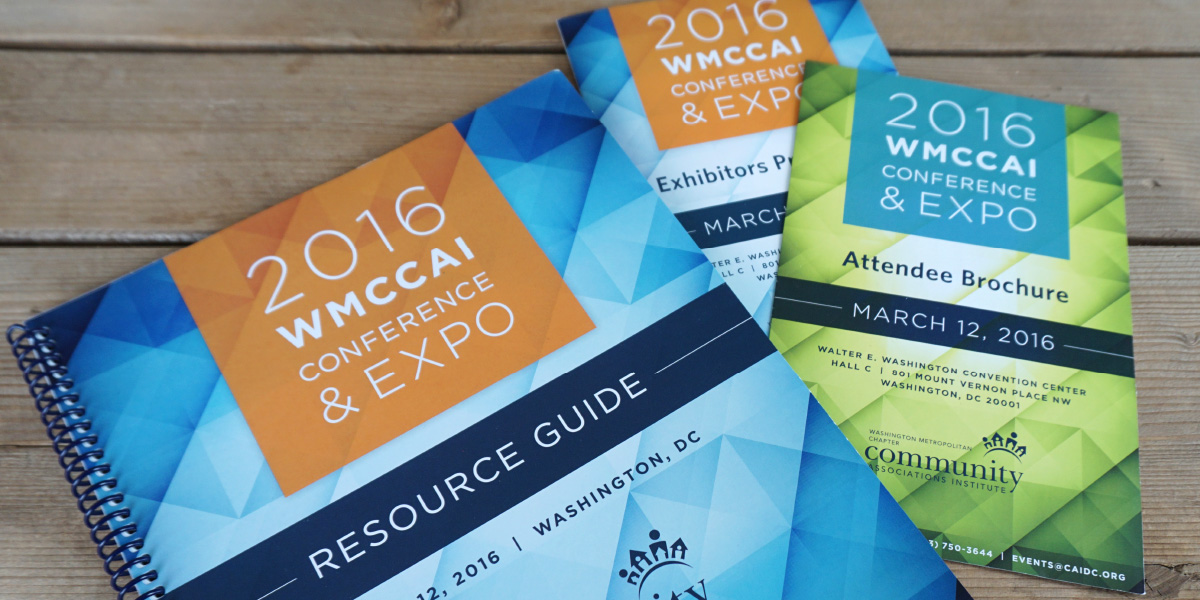 Raves
"Each year, we collaborate on multiple projects with Think Baseline. Their talented team has developed a whole new approach to the design and branding of WMCCAI. The overall look is more elegant and upscale, and really resonates with our target demographic. Think Baseline is an ideal creative partner for our organization."

—Rickey E. Dana, Communications Manager, WMCCAI